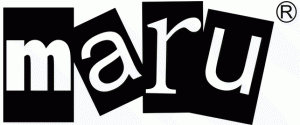 COMPANY NAME
Artesanías Maru
CATEGORY
Paper and cardboard accesories.
Our company is dedicated to the recycling of paper and cardboard for the manufacture of accessories and various articles of decoration. We carry out any work that requires a previous creative design and in its realization we value the use of recycled materials.
Under the Maru brand, we design and manufacture beautiful creations in cardboard and paper on demand of customers offering a personalized and close service, respectful to the environment, sustainable, serious and of high quality.
The participation in the Fairs, the presence in Social Networks, the word of mouth and above all, the support of many people who believe and trust in our business project has helped us to continue ahead and above all, to have expectations of a real future.
Among our works we highlight the jewelery made entirely with cardboard, paper pulp and recycled or reused papers, for its originality and quality.
Since March 2014, the company Sumaymás has been set up with the intention of continuing to consolidate us into a design brand for sustainable and original creations
FIND OUR STORES ON THE MAP
Tiendas de Artenerife; KIOSCO ARTENERIFE Plaza de España s/n (Telf.: 922 291 523), PUERTO DE LA CRUZ CASA DE LA ADUANA (Tienda de artesanía y Vinoteca) C/. Las Lonjas s/n (Telf.: 922 378 103), LA OROTAVA CASA TORREHERMOSA – Artesanía Canaria C/ Tomás Zerolo, 27 (Telf: 922 322 285 / 922 334 013), ADEJE KIOSCO ARTENERIFE Avda. De Rafael Puig Lluvina Playa de Las Américas (Junto a la Oficina de Turismo) (Tfno.: 922 794 343), ARONA KIOSCO ARTENERIFE Avda. Gran Bretaña s/n, Tienda Museo Artesanía Iberoamericana, Museo de Artesanía Iberoamericana de Tenerife – MAIT C/ Tomás Zerolo, 34, (Telf:922 32 81 60), Museo de la Naturaleza y el Hombre Calle Fuente Morales, 1 922 53 58 16, Museo de Historia de Tenerife San Cristóbal de La Laguna 922 82 59 49.
Teléfonos de Contacto: 609268100- 629294597
No dispone de venta online.