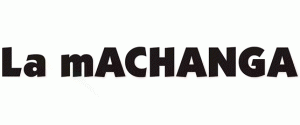 COMPANY
Esmaltes La Machanga
Esmaltes La Machanga is a personal project of Chanchy Núñez born in 2007 as a need to reinvent and direct their professional activity towards more creative and autonomous tasks.
"A self-taught jeweler, I have always used the enamel on fire to apply on metal as the main process and language, expanding the work towards jewelry techniques in metal: silver, copper, brass, aluminum and stainless steel, which are increasingly taking a leading role in my pieces".
Based on combinations of very saturated and bright colors that denote joy, which is the central axis of her work as a creator. She also combines the  geometric work on elemental forms with other more sinuous and sensual forms.
Its main production is oriented towards costume jewelery, although it also works with the same technique of enamel in different decorative objects.
Tienda BRONZO in C/ Núñez de la Peña nº19 La Laguna Tenerife
Tienda TEA in Av. de San Sebastián, 10, 38003 Santa Cruz de Tenerife
POMODORO boutique in Heraclio Sánchez Nº9 La Laguna
Tiendas de ARTENERIFE Kiosco Plaza España (Santa Cruz de Tenerife)
Casa Torrehermosa Tomás Zerolo (La Orotava)
Kiosco de Puerto de La Cruz
Kiosco Los Cristianos Playa de Las Vistas
Tienda Cussó Bijoux. Gloria Palace Amadores Thalasso & Hotel. C/ La Palma, 2 CP 35139 Mogán (Gran Canaria)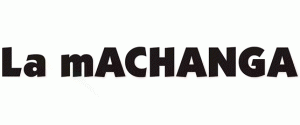 Esmaltes La Machanga
Camino El Rayo nº9
Santa Cruz de Tenerife
600 051 022
esmalteslamachanga@hotmail.com