Il Ciclamino is a firm created by the designer Paola Giorgini based in Tenerife.
This firm was incorporated in 2008 and has recently joined the Tenerife Moda program.
Currently, it destines its production to the Insular market at 100%, expecting a positive evolution of the same, to produce Peninsularly.
Il Ciclamino is a very creative firm, dedicated to jewelery accessories, inspired by nature, trying to capture the natural in an original and beautiful piece, a unique piece, using precious stones and crystals, characterized by forged necklaces, bracelets and earrings with the most exquisite touch without corrupting a single thing, its pure and natural essence.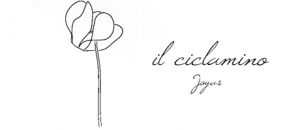 IL CICLAMNIO
Edificio Roma- Planta baja
Av. de Veinticinco de Julio, 4
38004 Santa Cruz de Tenerife
922 683 456 – 627 667 607
esther.mendozahormiga@gmail.com