Most of the finalists of the contest already work in the textile sector or in entrepreneurial projects related to fashion, said the insular councilor of the area, Efrain Medina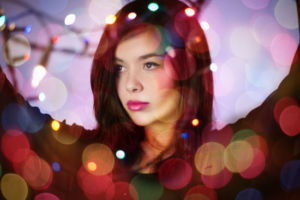 It has been 10 years since the first contest happened and there have been many proposals and many young designers who have been developing their career, from this launching platform Young Designers Competition of Tenerife . In these 10 years at the time of making the selection, the jury has always paid special attention to the originality, quality and creativity of the designs presented, as well as its innovation and adaptability to the market and its commercial viability.
Therefore, this platform that meets its X edition has become one of the most important competitions where creativity, innovation, new fashion proposals and textile entrepreneurship, always looking for the new in such a changing sectors as textile, clothing and fashion.
The first edition of the Young Designers Contest of Tenerife, with insular character, was held in 2008 and the winner was the young designer from Tenerife Elisa Lastres Alonso with her collection "Pandora".
Elisa has a long career in the world of design. In 2005 she had already worked with the successful David Delfin, Antonio Alvarado and Paul Smith. Undoubtedly, her studies in Fine Arts at the ULL, as well as her degree at the University of Art in London and postgraduate studies at the European Institute of Design, show us that since she won the First Young Designers contest, the industry of fashion has continued to be her goal.
For Elisa, the Young Designers Contest "was paramount, not only for what it means to be recognized as a designer, but for the advantages of being the winner of a contest that opens doors for you. In addition, it helped me to get a name in the Islands and in mine in particular, since I was studying and working abroad and nobody knew me in Tenerife as a designer. I hope this contest will continue for many years, because it is a great launch pad for all young people who want to join the sector. "
Currently, Elisa has leaned into the world of design towards another facet of Fashion, Interior Design, and has been working for a year in Lastres and de la Torre, her own company, with offices in Tenerife and Madrid, where she carries out creative projects related to the field of architecture, interior design, as well as the design of events, products and furniture.