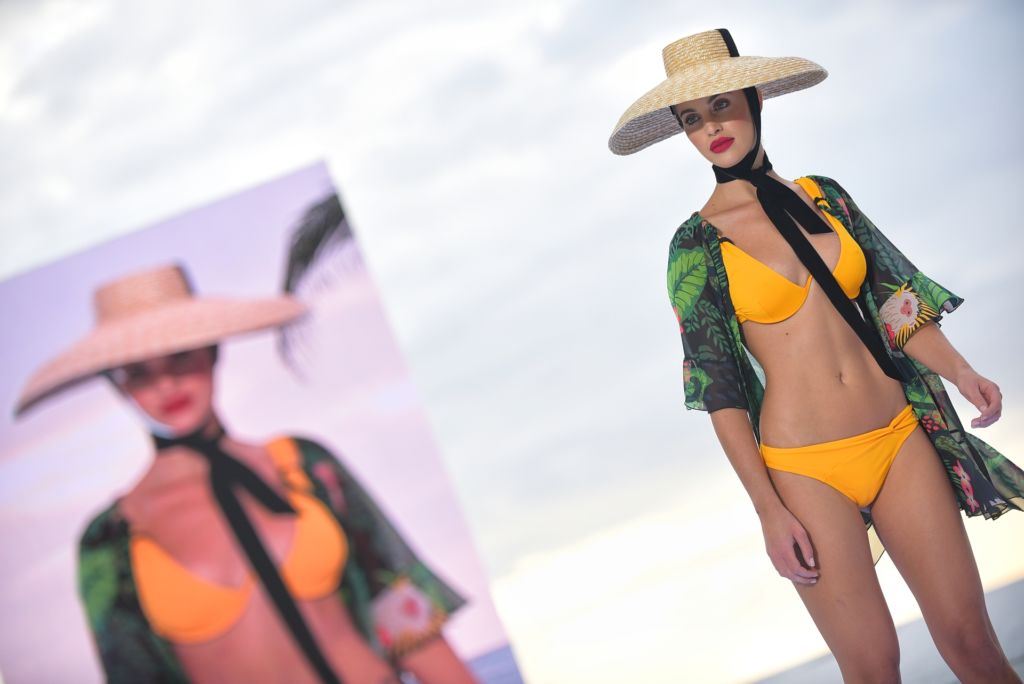 The latest trends in swimwear will parade today [day 19] on the catwalk located on the beach of Duque Norte, within the program of 'Tenerife Fashion Beach Costa Adeje', an event organized by the Cabildo (Council) of Tenerife and the City of Adeje. It unites the textile sector, tourism and economic development. In this event, which has made the Island a reference in the sector, fashion companies have participated in synergy with other brands specialized in accessories. In total, 26 have been the brands that shown their proposals.
The show was attended by the president of the Cabildo, Carlos Alonso, the mayor of Adeje, José Miguel Rodríguez Fraga, the socioeconomic vice president, Efraín Medina, and the councilor for Tourism of the southern municipality, Ermitas Moreira, amongst other authorities.
The president of the Cabildo stressed that this type of event "not only allows Tenerife to be known and promoted from the tourist point of view, but also represents an important opportunity to support and provide new ways for the business sector". In addition, Alonso stressed that the Cabildo is promoting a strategy in order to link tourism with other areas that can generate economy, "and the celebration of 'Tenerife Fashion Beach Costa Adeje' is a perfect example of the good functioning of the binomial between tourism and the textile sector. " Finally, he indicated that the Island Corporation will continue promoting this type of events, that "allow us to support business development and commercial activity".
Fashion Show
The first ones to get on the catwalk were the new talents, in a clear impulse to market the creatives who intend to work in the fashion industry of swimwear. The firms Ola Olita (together with ByLoleiro), Seco Seco, Román Peralta, Bea de la Rosa (together with Pendientera), Ananas Wear (together with Roselinde and Adereza tu Cabeza), Milena Rodher Swimwear, Loca Playa and Zooo Society (together with My Sweet Alpargatas) will be the protagonists 'New Talents'.
Secondly, the consolidated companies affiliated to the Tenerife Moda and Emprendemoda programs paraded along with other renowned national and international brands invited to the event, which showed their trends for the next season in a spectacular catwalk on the beach. These are Hypertrophic, Lava, Aurelia Gil, Noemi Felipe, The Knot Company, Sedomir Rodriguez de la Sierra, Arena Negra (next to Hammerhoj Design), Miss Bikini (next to NOK), Karl Lagerfeld (next to NOK) and Entreaguas ( next to Silver Point).