The socioeconomic vice-president of the Cabildo, Efraín Medina, recalls that the objective of the Island Corporation is to promote the commercialization of the companies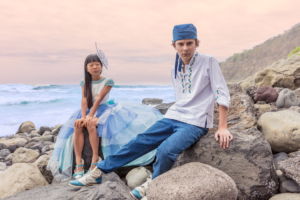 Tenerife- 06/21/2018. The firm of Tenerife Moda, JaviLar Kid's takes tomorrow [Friday 22] and Saturday the 23rd the catwalk of FIMI Kids Fashion Week that is celebrated until Sunday in the Pabellón de Cristal of the Casa de Campo, in Madrid, an event that brings together the trends, the color, the quality and the glamor of great brands of kidswear.
JaviLar Kid's will show its collection of ceremonies for 2019, which has been given the suggestive name of Graine, summer fairy and goddess of the sun. The firm has the collaboration of María Dolores López Lutzardo, jigsaw master, and accesories styling the final look from two firms of the Island: HierbaLimón, belonging to Emprendemoda Tenerife and María Catalán Shoes (footwear).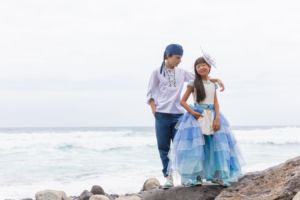 In their new collection, JaviLar have designed skirts pleated with cuts to the waist, bies cuts, boat necklines, tuxedo necks, plausuits with peplum, made in noble fabrics such as silk and cotton. They emphasize the white, green water and peach colors mixed with silver and ornaments of feathers that offer freedom in movement for the children.