It is a promotional activity nationwide, where 22 companies from Tenerife will concur.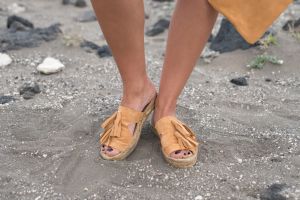 Tenerife- 21/11/2017. A broad representation of the Tenerife Moda textile sector program, promoted by the Cabildo in Madrid, composed of 22 signatures, presents from tomorrow, Wednesday [day 22], until Friday, the 24th, its proposals for the 2018 spring-summer season. The event takes place at the Mila Bentabol press office, in Hortaleza Street, from 10.00 to 17.00 hours (and from 10.00 to 15.00 on the last day). This promotional action is organized to publicize the collections of every season and it brings together a large group of stylists from the main fashion magazines on the national scene, as well as other guests related to the sector who can buy clothes and market them .
Among the brands to be present are, in the Jewelery and Accessories section, Magdala, NOK, By Loleiro, Silver Point and Roselinde; in Men's fashion, Néstor Rodríguez and in Women's fashion, Amarca, Sedomir Rodríguez de la Sierra, Juan Carlos Armas, Lucía de Su, Culito From Spain and Leo Martínez. The representation of Swimwear will be led by Noemí Felipe and Oh Soleil; and Women's Swimwear go with Arena Negra, The Knot Company, Eleyte, Zooo Hotel and Pi 314. EmprendeModa Tenerife also participates with Abraham Zambrana, Hammerhoj Design, Anamaya Design and Lava.